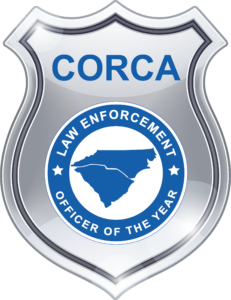 Show your support for a North or South Carolina law enforcement officer by nominating them for the 3rd Annual CORCA Law Enforcement Officer of the Year Awards.
Two officers will be awarded for their support of loss prevention and organized retail crime investigations and work – one in North Carolina and one in South Carolina.
CORCA appreciates all of the hard work of our law enforcement community in their efforts to reduce retail crime and keep our communities safe!
Contact CORCA staff at (919) 832-0811 or corca@ncrma.org with questions.